FDNY Engine 10 -
FDNY Ladder 10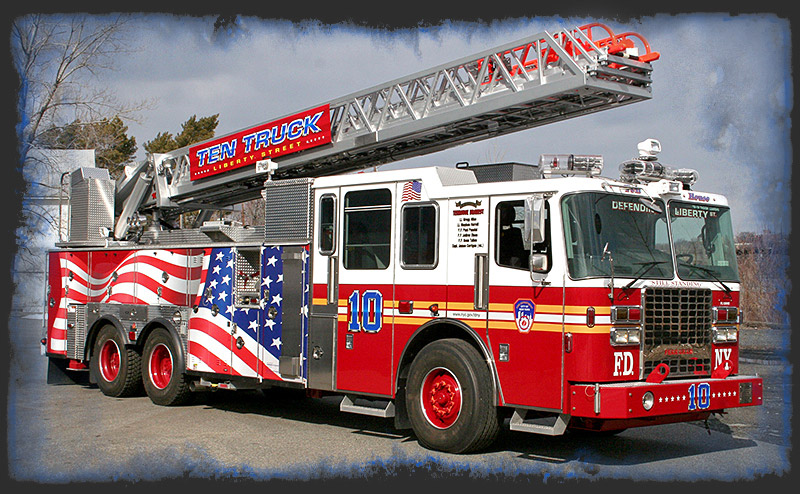 FDNY Engine Company 10 - Organized September 8, 1865 at 28 Beaver St.
FDNY Ladder Company 10 - Organized October 20, 1865 at 28 Ann St.
The New Truck! - 2013 Ferrara 100' Rearmount Aerial
Click for the Ladder photos
FDNY Engine 10
FDNY Ladder 10
New York City
Home of the FDNY Memorial Wall, a 56 foot bronze bas-relief Sculpture.
We are located at 124 Liberty Street, New York City, across from the World Trade Center site and the 9/11 Memorial.
Ten House Bravest:
In Memory of Our Brothers, 9/11/2001.
Thanks!
The Officers and Members of FDNY Engine Company 10 and FDNY Ladder Company 10 would like to express our sincere thanks to all those that have supported us and continue to show your appreciation. Words can not adequately express our feelings of gratitude for the tremendous outpouring of support.
We join the thousands of other FDNY Firefighters serving New York City from more than 200 Firehouses in saying we are truly grateful to all.
Thanks and thanks.