Sgt. Robert Bittiker's Journey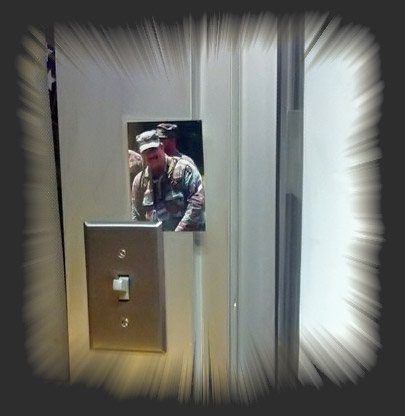 Very inspiring story on this picture of Sgt. Robert Bittiker noticed behind a wall switch in our Housewatch by one of our firefighters. On the back was an address and story that prompted the following e-mail to be sent to Sgt. Bittiker's family by the firefighter.
Dear Brian & Mary,
"I'm not sure if anyone from my firehouse, Engine 10/Ladder 10, has contacted you before. While in Housewatch I picked up your son's picture because he looked very much like a Lieutenant I worked with years ago who lost his life in a fire."
"We get so many mementos at our firehouse it is hard to keep them all. I just wanted to let you know that your son's picture is hanging up in our Housewatch which is the area in the firehouse where, when an alarm comes in, we dispatch the companies from. You could say our "frontline". I hope that this email brings you some happiness."
FF Anthony H.
FDNY Engine 10
This in turn prompted the following return e-mail (edited):
"Thank you so much for letting me know you found our son's photo. I cannot tell you how it got to your firehouse, but that is certainly a fitting place for it. Shortly after he graduated from high school, he served on a volunteer fire department and he loved his time there. Because of 9/11, fire departments in New York City are sacred to me--so many firemen risking and sacrificing their lives to save their fellow Americans--just like our service members."
"We developed a website tracking his photographs (when we are notified that one was found and relocated). You may also be interested seeing all the wonderful places he has been. His website is www.ourpatriotsjourney.com."
"Thank you again for helping our son continue his journey. I also thank you for your service."
Mary Wheat
Read the complete story of Sgt Robert Bittiker and the journey that was started by his family in search of peace and how it has brought strangers together who would become forever connected to Robert and his family.