Our Patch. . .
"Adopted 17 years before 911"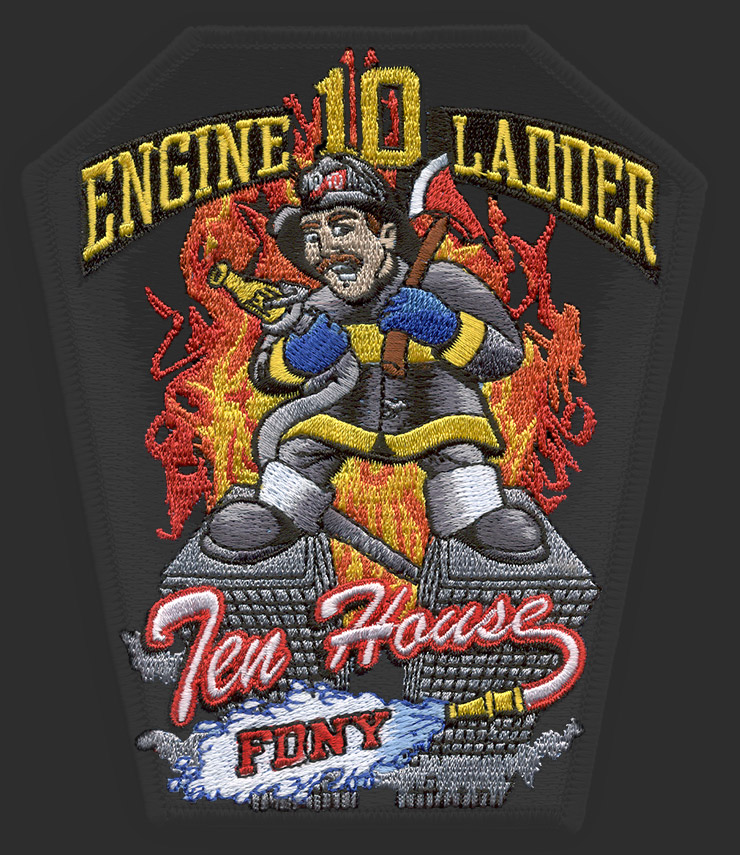 Our Patch:
The Ten House patch, designed in 1984, 17 years before 911, shows a firefighter straddling the twin towers of the World Trade Center, each tower aflame.
After 9-11, we considered changing the design but to honor the memory of our lost Brothers, the patch remains.
Our Patches Through The Years: