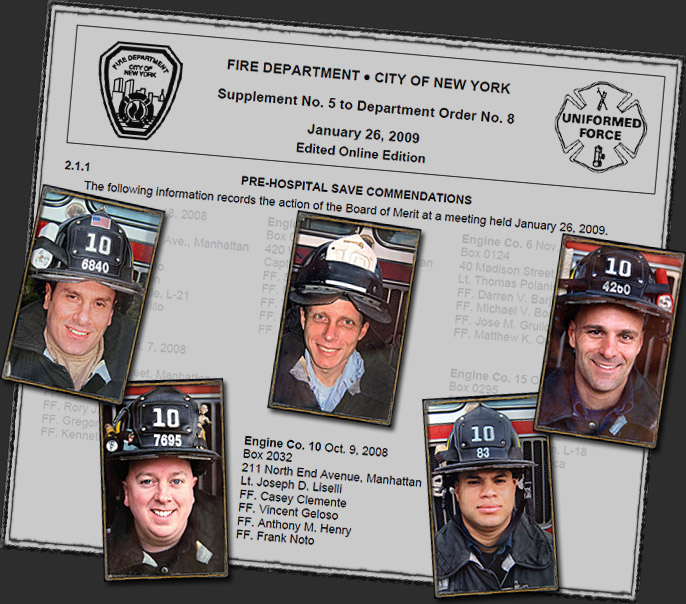 Engine 10 Members Receive Commendation
Members of Engine 10 received a pre-hospital save commendation on January 26, 2009 from the Fire Department, City of New York for actions taken on October 9, 2008 at 211 North End Avenue, Manhattan.
Congratulations to Engine 10 members Lt. Joseph D. Liselli, FF. Vincent Geloso, FF. Frank Noto, FF. Anthony M. Henry, and FF. Casey Clemente.