Thanks Lenny! - 29 years and 177 days!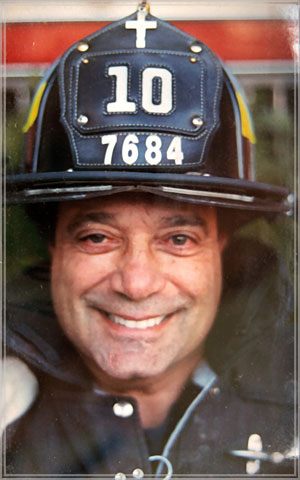 Lenny "Back in 278" Buono Retires
First company: FDNY Engine 278 in Sunset Park, Brooklyn (now closed)
Second company: FDNY Engine 151 in Tottenville, Staten Island
Final company: FDNY Engine 10
Lenny "Back in 278" Buono's coming to Ten House was serendipity at its best!
When he was first assigned to Ten House he was on Medical Leave and many of the members hadn't even met him when he signed up for a trip to Baltimore to see the Yankees play the Orioles.
I remember my first reaction to seeing his name on the list, "Who is he? The old man?". I honestly thought he was going to be a downer on the trip. I couldn't have been more wrong. He ended up being the savior of the trip! And so started his tradition of going on EVERY firehouse trip, whether it was his house or not. The long running joke was that when you were detailed to another firehouse in a different Battalion that you saw they had a trip going somewhere and that Lenny's name was on it (sometimes this wasn't a joke and he REALLY was on it).


When he first came here we used to have a running tally of his "Back in 278" stories. You were always good for at least 3 or 4 a tour. Nobody is more imitated than Lenny with his "Yeah" to begin a story and his well known rocking back & forth...no matter what he did (driving, reading, watching TV, shaving!).
Lenny has more experience than most of the firemen at Ten House combined but he never made you feel like less of a fireman. It didn't matter if you had 20 years on or 20 days, he spoke to you like a man. He wasn't "The Senior Man" of the house. Instead he took on the role of mentor. He gently guided you in the right direction and when there was a lack of cooler heads in a disagreement he was the calming voice of reason.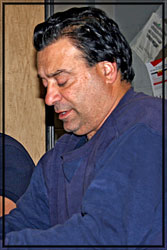 Lenny Buono has retired from the FDNY but not Ten House. He will always be a member of Ten House and he will not be missed...because we expect him to keep coming around, going on trips, attending House Meetings, and closing O'Hara's.
From all of the Members, Past & Present, we Love, Respect, Thank You, & Wish You all the best.
A special thanks to Engine 4/Ladder 15 & Engine 6 for coming by the firehouse to wish him well after his last tour.