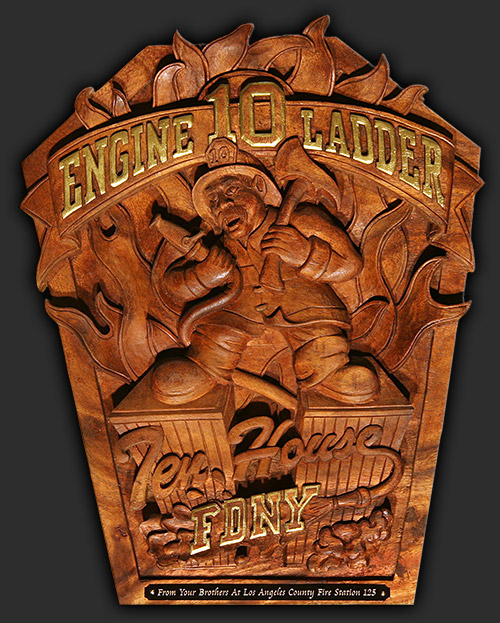 "From Your Brothers At Los Angeles County Fire Station 125"

FDNY Engine 10 and FDNY Ladder 10 Receive Wood Carving of the Ten House Emblem.
The officers and members of FDNY Engine Co. 10 and Ladder Co. 10 would like to thank our Brothers on Truck 125 of the Los Angeles County Fire Department, California for this beautiful wood carving of the Ten House emblem.
A special thanks to Truck 125 Tillerman Firefighter Steve M. for creating this carving. Visit Steve's website at www.firepainter.com
The Ten House patch, designed in 1984, 17 years before 911, shows a firefighter straddling the twin towers of the World Trade Center, each tower aflame.
After 9-11, we considered changing the design but to honor the memory of our lost Brothers, the patch remains.